[ad_1]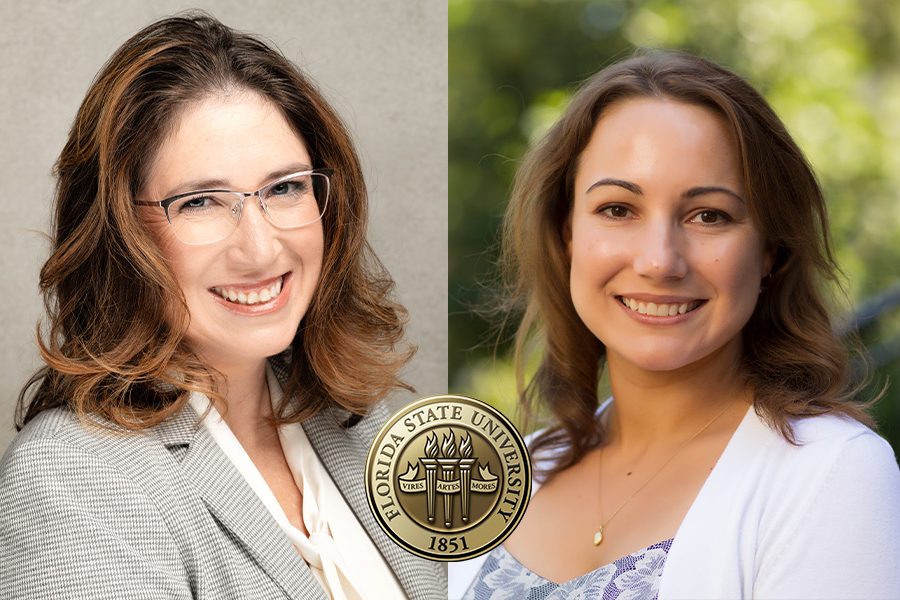 As part of its expansion of healthcare and clinical research, Florida State University is adding two esteemed digital health experts with a long track record of funding from the National Institutes of Health.
Lisa Hightow-Weidman will begin her role as Distinguished Distinguished Professor on October 3rd. Kathryn Muessig will begin her role as professor on December 1st.
"We are delighted to welcome these distinguished researchers to the State of Florida," said Dr. Hightow-Weidman and Dr. Muessig, who have forged remarkable careers in the fields of digital innovation and public health. As we continue to expand our research business, especially in health-related fields, these new faculty members are able to help us grow while training our students to become future researchers and practitioners. "
Hightow-Weidman and Muessig hail from the University of North Carolina at Chapel Hill, where they co-founded and directed the Behavior and Technology Laboratory (BATLab). BATLab is a multidisciplinary team of researchers and public health professionals dedicated to advancing technology-assisted behavioral science. Interventions focused on addressing health inequalities among sexual and gender minority groups.
"FSU College of Nursing has a mission to boldly address the challenges of how healthcare professionals provide the best care to their patients," said Jing Wang, Dean of the College of Nursing. . "Dr. Hightow-Weidman and Dr. Muessig are both accomplished researchers whose research reinforces the University's commitment to training the next generation of healthcare workers, while using new digital We conduct research that advances care, we are honored to have them join us, and we look forward to working with them to advance health and healthcare in Florida and beyond.
"I am delighted and honored to join the Florida State University School of Nursing at this unprecedented time of investment in growth and leadership in expanding and fostering health research and innovation," said Haitow Weidman. I look forward to becoming an active and enthusiastic member of the University and working together across the university to further strengthen FSU's reputation as a premier research institution."
Reflecting on his colleagues' opinion, Muessig said: He is thrilled to have the opportunity to be part of the Florida State University College of Nursing team and contribute to campus-wide initiatives to advance her FSU mission of research, training, and service within and beyond the state. increase. "
At UNC Chapel Hill, Hightow-Weidman was a tenured professor of medicine at the Institute for Global Health and Infectious Diseases and a tenured professor of health behavior at the Gillings School of Global Public Health. Prior to her arrival at UNC, she completed a fellowship in infectious diseases, completed medical school training at the University of Virginia, and completed her three-year residency in internal medicine at Stanford University.
Hightow-Weidman is an internationally renowned expert in the development, implementation and evaluation of digital health interventions to address continuity of HIV care for adolescents and young adults. She is at the forefront of transforming evidence-based science into digital applications. Specifically, she is through the incorporation of game-based elements, self-monitoring and tracking, and providing support to increase engagement and influence health behaviors.
She is a Principal Investigator (PI) on five active NIH research grants, and in the last six years she has been one of three research grants that created the UNC/Emory Center for Innovative Technology (iTech). I have been a gold PI. A hub that makes up the Adolescent Medicine Trials Network for HIV/AIDS Interventions (ATN).
Funded by the National Institute of Child Health and Human Development, ATN is a multicenter research network dedicated to the health and well-being of adolescents and young adults living with or at risk of HIV. The same grant that created iTech also helped him conduct 12 studies involving the development and evaluation of digital health interventions and new technologies for 15- to 24-year-olds.
Hightow-Weidman is also principal investigator for a multi-site grant from the Centers for Disease Control and Prevention focused on the use of novel biomedical HIV prevention strategies.
Muessig is a tenured associate professor in the Department of Health and Behavior at UNC-Chapel Hill. He received his PhD in Public Health from Johns Hopkins University and UNC He received postdoctoral training at Chapel Hill Medical College.
Muessig is a public health scientist whose research focuses on the prevention and care of HIV and other sexually transmitted infections in the United States, China and South Africa. She develops interventions that combine digital health tools, behavior change strategies and health system navigation to reduce HIV transmission and improve health care for people living with HIV.
She has served as a PI on three NIH research grants, including a six-city pilot trial to support HIV medication adherence, a national RCT test stigma reduction to improve HIV outcomes, and HIV pre-exposure prophylaxis (PrEP ) include conducting research to increase the availability of rural clinic.
For the past six years, she has co-led iTech's analytics core. As part of that network, she facilitated the development of her Diversity, Equity and Inclusion Research Consultants in her Behavior and Technology lab. This is a diverse national youth group made up of representatives from areas with the highest her HIV burden in young people.
Hightow-Weidman and Muessig have worked together over the past 12 years on many projects for UNC-Chapel Hill and with cooperative partners around the world. This includes collaborating on evidence-based digital health intervention platforms aimed at influencing health behaviors such as medication adherence and engagement in care, and currently has 10 fundings worldwide. Tested in research.
For more information about FSU College of Nursing, visit nursing.fsu.edu.
[ad_2]

Source link